Foundation Waterproofing Basics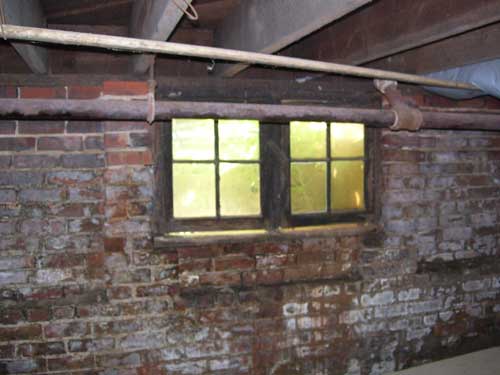 By Steve MacSwain
As a homeowner, water issues with a basement or crawlspace can be a formidable problem. Many homeowners facing this problem wish for super hero powers or a silver bullet that can easily fix it. But that just does not happen.
As a Realtor and a Licensed General Contractor who specializes in remodeling projects I am always amazed at the number of homeowners I encounter who live with water leaks in their crawl space or basement. Many of these issues become extensive and damaging to the structure. Not to mention it can contribute to mold and other poor air quality conditions for the inhabitants. Yet these homeowners just live with problem. I have heard that old phrase a million times, "Well you know it's just how these old houses are in this neighborhood." or "It's an Ardmore type basement."(You can fill in blank with the neighborhood).
Many homeowners feel powerless against re-occruing water problems. So to beat it you have to educate yourself on the basics.
1. The average house sheds almost 40,000 gallons of water annually. This is the amount of water that hits your roof and then travels to the ground around your home. This number does not include other impervious surfaces around your home like driveways, outbuildings and pavers.
2. Water is relatively dumb and does not change its game plan when spotted or caught. It will not change direction or defy gravity unless it is assisted by an outside force.
3. Water like electricity follows the path of least resistance. Water moves with the slope of the roof, gutter, downspout and the surrounding land. Gravity is the force that makes water move.
4. In large quantities, water leaves a foot print, a trail, dampness or dried minerals. This means you can trace the path that water takes by applying simple visional techniques.
5. Water in small amounts is easy to control or direct. But when water comes in large volumes it becomes a more complex
issue.
If these measures do not solve the problem then call a building professional or a water proofing company to investigate further. These professionals can install an interior drain system to channel the water out of your crawl space or basement or dig up the foundation to perform repairs.
For more information, call Steve McSwain
Maplestone Construction
A Custom Building and Remodeling Company
Tel: 336-776-4379
www.maplestone.biz
Previous
Next
Connect with home resource professionals in our area today.