Successfully Remodeling to Get Your Dream Home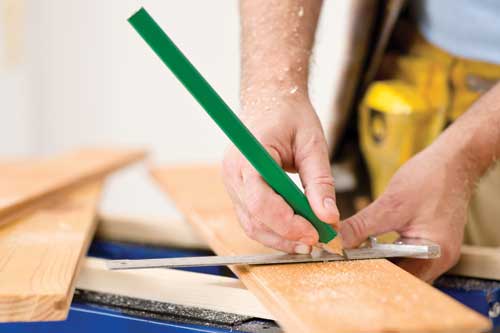 By M. David Miller, CGR, CAPS Miller Building and Remodeling, LLC
In a time when everyone is more cost-conscious, how can you combine necessary repairs for your home with steps toward making it your dream home? Remodeling your home doesn't have to be a nightmare.
To start with, you need to find a qualified remodeler who can do the job. Ask friends and family for personal recommendations. Check with your local home builders association and better business bureau. Make certain your contractor is properly licensed and insured. And be sure to ask your contractor for references.
Here are some questions to ask potential remodelers before bringing someone into your home:
What kind of materials will your remodeler use?
Will the remodeler be able to match or enhance the existing finishes and style of your home? Low bids may be based on inferior quality of products or unskilled workmanship. You will be looking at their handiwork for a long time after the job is done. That low bid may not look very attractive when resulting in a poor quality job.
How long will the work done on your home last?
A remodeler who offers a warranty on work completed offers assurance that it will hold up – that the paint won't peel in a year or the subflooring for your tile doesn't crack the grout 18 months later. And if a problem arises, a warranty gives you confidence that any issues will be resolved to your satisfaction.
Will the costs quoted upfront cover your job?
A reputable contractor will not seek to "make the sale" with an unrealistic estimate that adds costs as the job progresses, or cuts corners to meet the initial bid. Find a contractor you think understands what you want and is honest and forthright about what it will take to complete the job acceptably.
Will your contractor finish your job in a reasonable amount of time?
Some of the worst nightmares in the remodeling industry occur when a contractor leaves you staring at unfinished stud walls and sawbucks, wondering when workers will be back to finish the job. A good contractor knows that any remodeling project disrupts your home life and will make a maximum effort to finish your project efficiently.
Does your contractor keep the job site clean?
Unlike new construction, most people are living in their homes while their remodeling work is being done. Do the crews protect the rest of your home from dust and building materials as they work? Do they clean up every day before they leave? Attention to these details may be a good indicator of the professional quality of work used at your project.
Your home may be your most valuable possession. This is just one of the reasons to carefully select the right professional to help you remodel and create the home of your dreams.
Previous
Next
Connect with home resource professionals in our area today.