The Difference is in the Details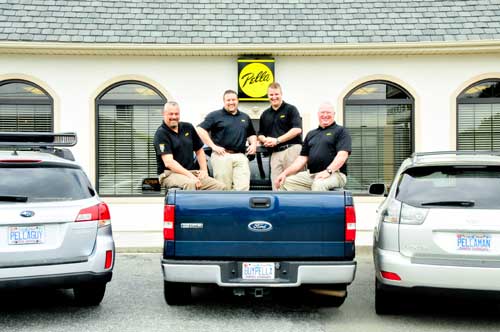 by: Meghan Corbett
During this time of economic uncertainty and tightening budgets, it is increasingly more important to weigh every option when making an important decision like purchasing windows and doors for a home. Whether the homeowner is choosing the right product for a new construction project or replacing old, drafty windows and doors, Pella Windows and Doors is a decision one will never regret.
"Founded in 1925, Pella is a family-owned, professionally managed corporation allowing greater long term vision and focus," said David Gagnon, Trade Sales Manager for Pella Carolina. "Our professionals work directly with architects, builders, remodelers and homeowners on their projects."
In addition to the unmatched customer service, Pella offers fantastic product options. "Most replacement windows companies have one product that they try to sell the consumer," said Chad Chimiak, Replacement Consultant. "We offer six product lines made out of different materials and a better experience overall by listening to what the customer wants and offering many solutions for different areas of the home. In 2002, Pella decided to break out into different segments consisting of replacement, trade and commercial to give each customer a dedicated consultant that specializes in each area."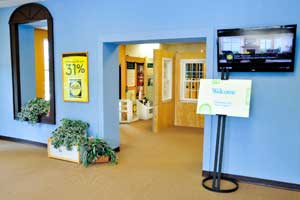 Winner of the Energy Star Partner of the Year award for six of the last seven years, Pella is known for its commitment to producing and promoting energy efficiency. "Pella Carolina was also recently awarded Pella's 'Distinguished Customer Service Award' an award given to the top location in the country out of more than 80," said Gagnon. "We feel a large part of quality is the experience you have as well, and we are always seeking feedback on where we can improve. When we sell you a product, our salesman owns that project through to completion and warranty."
The positive feedback Pella receives from customers is in addition to the recommendations from those within the building community. With more than 30 years of experience in the construction industry, Ron Williams Building Company has a reputation for quality in the Triad. "Every new project is given the kind of attention I would dedicate to building my own home," said Williams. "I have been using Pella Windows and Doors for approximately 30 years. Pella offers a wide range of window and door products which allow me to offer my clients the proper product to suit their budgets and design needs."
Previous
Next
Connect with home resource professionals in our area today.