Value in Your Landscape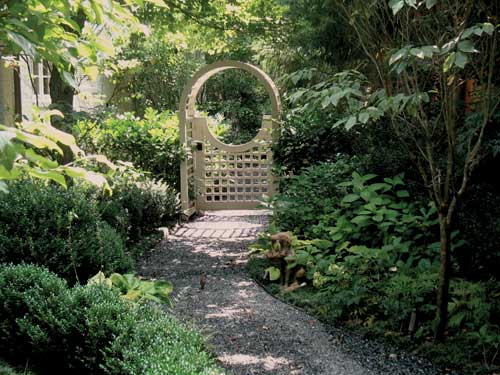 by Jeff Allen of JALA, Jeff Allen Landscape Architecture, LLC
In today's economy many of us are looking to get the "The Best Deal." The best deals are not always the lowest price especially when you are investing in your home. Most clients discuss what they hope to get a return on from their investment and are not willing to spend a penny more. As a designer I recommend to my clients to look for value.
I define value both from a market stand point where prices are well defined i.e. stone/plant material cost per square foot to hourly labor rates. Beyond that I delve into a subjective value; the role of the process that leads to the finished product. What was the experience during the design, construction and post construction phases? Were we responsive to your questions and concerns, and did we offer you options to create the end result that you are happy with? Together these make an intrinsic value. Our role in this is one of advocacy for our clients and guidance for the contractor to ensure a smooth rewarding experience; hence it is good for everyone.
Many contractors are competing to stay in business and the successful ones are doing so by the value they bring to the table- expertise, professional accreditation, liability insurance coverage and dedication to their craft. When interviewing contractors (beyond seeing the quality of their work-see my previous article on hiring a landscape architect) I look for intrinsic value mainly with regard to service. Landscape materials are relatively fixed based on current market pricing and your contractor should be able to obtain the best material at the best price effectively and efficiently.
A landscape professional should have all of his professional licenses, insurances and have knowledge of local regulations. Most importantly how does your landscape professional communicate? This is critical during the construction and maintenance phase regarding scheduling, material samples for review, response to questions or concerns and follow up.
The post construction phase for gardens and landscapes is to me the most important. Your garden/landscape is a living system that requires care and is changing as it develops. The quality of a well-managed landscape/garden can increase the value of your investment where a poorly maintained one can cost more money to repair and in some cases reconstruct parts of the garden. I enjoy this phase as I revisit many gardens I designed to see how they have grown in. I love to ask my clients if they are enjoying their new terrace, outdoor kitchen or herb garden. What I am asking is does the design meet your goals we established in the initial design phase, has your quality of life improved, and have we created a positive impact on your life?
Valuable assets in your landscape:
– A good functioning irrigation system< - Healthy Trees - A well-designed and maintained landscape Studies have indicated that your investment in your landscape can increase the selling value from anywhere from 5 to 15%. View Profile
Previous
Next
Connect with home resource professionals in our area today.