Windows & Doors, Pella Multi-Slide/Multi-fold Doors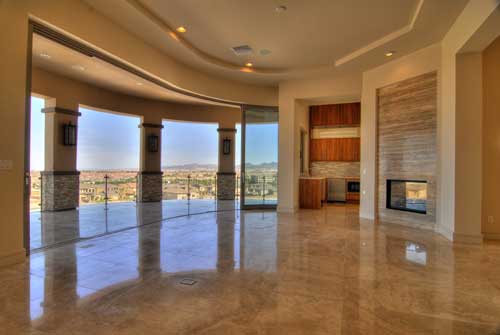 Wide open, energy efficient and automated. That's the trend in the use of windows and doors in new construction and renovation. While bowed and bay windows are on their way out, wide-opening doors and windows are gaining momentum with consumers. In addition to adding visual appeal and beauty to your home, windows and exterior doors play a very important role in energy efficiency.
Wide-opening doors and windows are gaining popularity for many reasons. While the overall sizes of new homes have been statistically shrinking for years, the quality and luxury going into these new homes has been on the rise. Homeowners are realizing that by cutting back on space and investing money in smaller luxuries, they can get much more enjoyment out of their home.
For instance, Pella Multi Slide and Multi Fold Doors can span almost limitless openings. Take a 20 foot opening and install panels that endlessly open up your view, offer energy efficiency and can also disappear completely into the wall. Visually appealing and energy efficient, the wider and taller effect adds a unique element of style to your home. Automation is available on sliding units and can be controlled through whole-house automation systems or mobile devices, including a "Party Function" that will open the door when it senses motion approaching the door…much like a door at the grocery store.
Visit www.pella.com for more.
Previous
Next
Connect with home resource professionals in our area today.